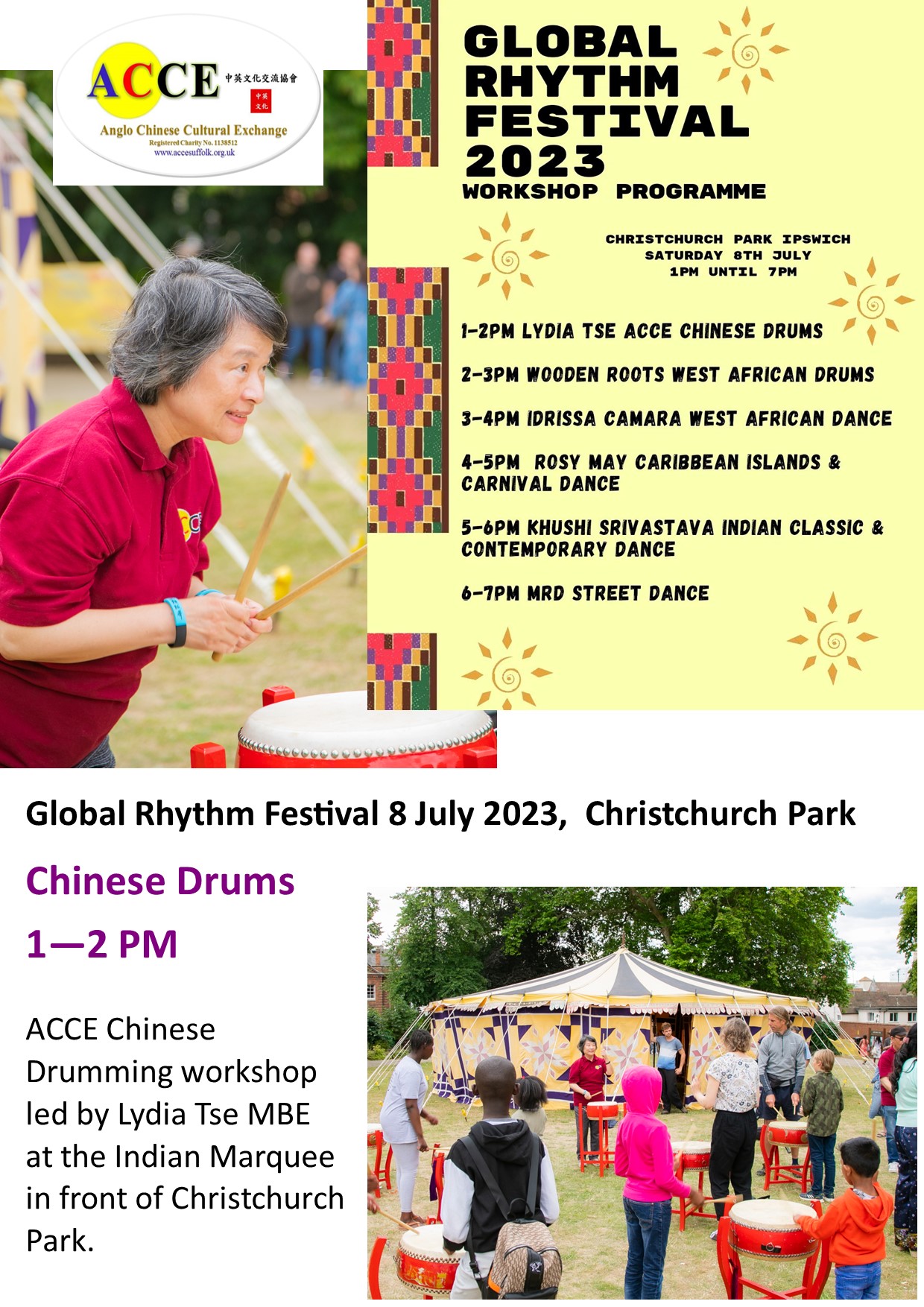 His Majesty The King's Coronation weekend 5th – 8th May is a time of celebration across the UK and to mark this incredible event in our history.
Anglo Chinese Cultural Exchange (registered Charity) will be hosting The Community Big Lunch event to celebrate the Coronation of King Charles III on 8th May 2023 from 11.00 am to 2.30 pm at St. Margaret's Church Community Centre, Ipswich. This event is partnership with the BSC Multicultural Services and the Integrated Care Board.
We have food, tea/coffee, game, Ba duan jin. People can also bring their own drink or their packed lunch to join us. Welcome all the new comer and Ipswich Local residence. Places are limited in first come first service. Please reserve your place by email to accesuffolk@gmail.com  before 15 April 2023.
Welcome all to bring your family, neighbours and communities together to share friendship, food and fun. Be part of history by joining millions across the UK with a Coronation Big Lunch celebration in our community.
The Queen's reign 70 years celebration
The ACCE Big Jubilee Lunch
An Award Winning Charity by Suffolk County Council 2013
Highly Commended Charity Group by The High Sheriff 2015
High Sheriff award by The High Sheriff 2016
Gold Award winning Chinese School 2016
Charity of the Year 2017

歡迎到訪中英文化
交流協會網站
Please find us on facebook for our latest events and photos:
The Anglo Chinese Cultural Exchange, registered Charity was set up in October 2008.
An award winning Charity by Suffolk County Council 2013.
We are a multi-service regional organization to promote Chinese Music and traditional culture, a more active promotion of national culture in Britain and, by this interaction, to achieve mutual understanding, so that all ethnic communities have a harmonious relationship.

"Together, A harmonious society"
is the main purpose in the establishment of our club.

Objectives:
(1) To advance the education of the public in Chinese arts and culture.
(2) The promotion, preservation and protection of the health and well-being of people.
(3) The promotion of equality and diversity in particular by encouraging cultural awareness and racial harmony.
(4) To provide or assist in the provision of facilities in the interests of social welfare for recreation or other leisure time occupation of individuals who have need of such facilities by reason of their youth, age infirmity or disability, financial hardship or social circumstances with the object of improving their conditions of life.'
Our Charity Registration No: 1138512
中英文化交流協會 (ACCE) 成立於 2008年; 註冊及獲郡政府嘉許的英國慈善機構, 我們希望透過音樂、藝術及其他活動, 推動及傳承中國傳統文化,並提供社區健康及資訊服務予本地及各族裔人士. 協會亦希望和不同社區作文化交流, 互相了解, 從而達至社區共融。
創會宗旨: "和衷共濟、社會和諧"
ACCE 成立至今, 已舉辦了多項不同大型活動; 獲得政府及不同團體、機構鼎力支持。
本會現開辨太極班、社區中文及補習學校、兒童鼓藝團、太極大使推廣計劃、社區日間互動中心和推動健康飲食及運動。
本會亦經常與圖書館、博物館及本地中小學聯辦一些多元文化推廣活動、音樂節及功夫健體班等。

註冊慈善團體號碼. 1138512